Who's Making a Difference?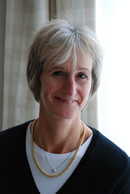 About Sarah Mellor
Sarah Mellor, founder and principal of Start Making A Difference, is a qualified executive coach and experienced strategy consultant. She specialises in senior executive and main-board leadership coaching, performance improvement and senior outplacement support.
Sarah has over 20 years of corporate experience, working as a banking analyst, management consultant, marketing strategist and executive coach in the professional, public and financial services sectors.
Her former employers and clients include:
The Bank of England
The British Library
John Stork (Korn Ferry)
Peter Chadwick Ltd
Ernst & Young
J O Hambro Investment Management
Alix Partners
Sarah has BACP*-accredited post-graduate qualifications in systemic therapy and performance improvement/psychological coaching. She is also an accredited Belbin assessor and a member of the Association for Coaching.
*British Association of Counselling and Psychotherapy
About our partners
Start Making A Difference works with a range of talented strategic partners to deliver coaching solutions to corporate and individual clients, including:
Lesley Malcolm offers a full range of HR solutions through organisational and people development.

Kay White author of the A to Z of being understood helps business leaders and people communicate with influence, confidence and ease.

Amanda Baines offers leadership, executive and team coaching to companies committed to success.

Margaret McEwan is a behavioral training specialist focusing on increasing professional insight and personal impact.

Alison O'Mahony offers training workshops and facilitated meetings focused on making the most of being a step parent.

Alicia Drummond is a fully qualified Counsellor working with private clients and schools to develop positive parenting.

John Kimber is a coach and facilitator with over 20 years of experience and helps individuals and groups solve problems and seize opportunities.

Paul Boross leads bigsky.me and is probably the world's only presentations/pitch specialist and business trainer to have real front-line experience of both motivational psychology and high profile television/stage presentation and comedy.

Peter Hutton is founder and managing director of BrandEnergy Research Ltd specialising in stakeholder, including, employee surveys.